Playing with Fire: The Risks Behind Unprotected Sex
Posted by Leticia, 24 Sep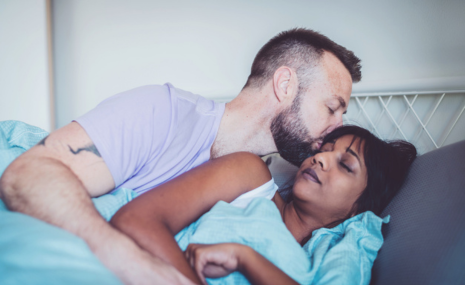 Intimacy is a beautiful aspect of human connection, transcending racial backgrounds, cultures, and personal histories. In the vibrant world of interracial dating, where two souls merge and celebrate their unique differences, it's essential to prioritize safe sex. Unsafe sex can lead to various perils that can impact your health, emotional well-being, and future relationships. Here's a deeper look into the importance of practicing safe sex.
The Physical Health Risks
Find your soulmate on Swirlr










Unsafe sex increases the chances of contracting sexually transmitted infections (STIs) such as chlamydia, gonorrhea, syphilis, HIV, and more. Many STIs may not present immediate symptoms but can lead to long-term complications if untreated.
The Emotional Toll
An unplanned pregnancy or an STI can bring a whirlwind of emotions, from guilt and shame to fear and anxiety. It can also strain your relationship, leading to feelings of mistrust or regret.
Cultural Sensitivities
In interracial relationships, understanding and respecting each other's cultural perspectives is paramount. In some cultures, topics like STIs or unplanned pregnancies can carry significant stigma, leading to potential misunderstandings or conflict within the relationship.
Financial Implications
Treatments for STIs or the costs associated with an unplanned pregnancy (be it medical expenses, child-rearing, or otherwise) can strain one's financial resources.
Future Fertility Concerns
Some STIs, if left untreated, can lead to infertility issues, hampering dreams of starting a family in the future.
The Importance of Education
Awareness is the first step toward prevention. Both partners should educate themselves about various contraceptives, their efficacy, and potential side effects. This includes understanding each other's sexual health history
Open Communication is Key
In any relationship, especially in an interracial one, open dialogue about sex, boundaries, and health is essential. It can prevent misunderstandings, establish trust, and ensure both partners are on the same page.
Empower Yourself with Regular Check-Ups
Routine sexual health check-ups can help detect and treat any issues early on. It's an empowering step, showing responsibility towards oneself and one's partner.
To sum it up, it is essential to navigate it responsibly. Understanding the perils of unsafe sex and taking proactive steps towards safety not only ensures physical well-being but also fosters trust, respect, and a lasting bond in your relationship. Always prioritize safety, cherish your connection, and celebrate the love that transcends boundaries.
6 responses to "Playing with Fire: The Risks Behind Unprotected Sex"
Leave a reply
You must be logged in to post a comment.