More Than Just Us: Dating a Partner with Children
Posted by Leticia, 26 Sep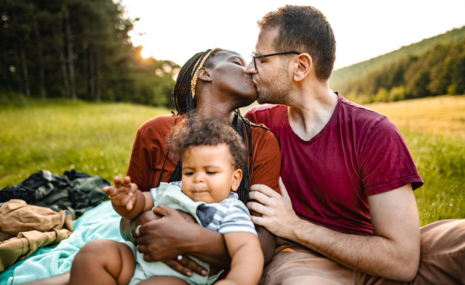 The world of dating is vast, intricate, and filled with unique scenarios, one of which is dating someone with children. When different cultures and backgrounds intertwine, there's already so much to discover and appreciate. Throw kids into the mix, and you're looking at a whole new layer of considerations. But fear not! With the right approach, dating someone with children can be a rewarding and enriching experience.
Embrace The Role, But Know Your Place
Find your soulmate on Swirlr










When dating someone with children, it's inevitable that you'll play some role in the child's life. However, it's important to remember that while you can be a positive influence, you are not there to replace their other parent. Respect the boundaries, and always communicate with your partner about your involvement.
Cultural Bridges
Being from different racial backgrounds can be an advantage. You can introduce the children to diverse traditions, cuisines, and stories. This can be a fun way to bond and help them appreciate the beauty of multiculturalism.
Patience is Key
Children need time to adjust to new individuals entering their life. Be patient, show genuine interest in getting to know them, but also give them the space they need. Your relationship might not kick off with an instant family-like bond, and that's okay.
Prioritize Communication
Discuss with your partner about the role they envision for you in their children's lives. Understand the children's routines, their likes, and dislikes. This not only helps you build a bond with the kids but also strengthens your relationship with your partner.
Plan Date Nights Carefully
Dating someone with children means being flexible with your plans. Spontaneous dates might not always be possible. However, this can lead to more meaningful and well-thought-out quality time together.
Embrace The Perks
Children can bring joy and spontaneity into your life. You'll have the opportunity to attend school plays, weekend soccer games, or even just have a movie night at home with the family. These moments can provide a unique bonding experience.
Remember the Main Connection
While the children are an essential aspect of your partner's life, remember why you both came together in the first place. Keep nurturing your relationship with your partner. After all, a strong bond between the two of you provides a solid foundation for blending your lives together.
In conclusion, dating someone with children can offer a deeper, multi-layered connection. It comes with challenges but also countless rewarding moments. With mutual respect, understanding, and love, you're on a path to building meaningful relationships with not just your partner, but their little ones too.
Embrace the journey!
4 responses to "More Than Just Us: Dating a Partner with Children"
Leave a reply
You must be logged in to post a comment.