They Would Fight for Their Love
Posted by Leticia, 27 Apr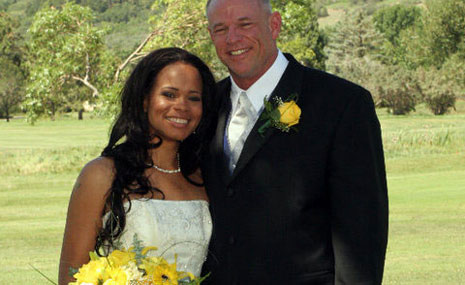 Shane and Sharicka had something in common long before they ever met—both were very busy with work and family.  And both saw online dating as the most efficient way to meet new people while fulfilling their personal responsibilities.
Find your soulmate on Swirlr










One day, Shane noticed that Sharicka had viewed his profile.  He checked out hers, liked what he saw, and sent her an email.  "We hit it off from Day One," Shane remembers.  What impressed him the most were her smile and evident intelligence.  She felt the same way about him.  They even shared an interest in mixed martial arts!
The couple's first date was at a Chinese restaurant.  As their conversation touched on various topics, Shane wasn't sure what kind of an impression he was making.  "Sharicka thought I was a radical nut," Shane jokes.  "However, we met for a second date.  Now we are married!"
Having made that lifelong commitment, the couple look forward to a long and happy future together.  They feel they are a perfect match—best friends and soulmates—so they're very glad they took time out of their busy schedules to look for love online.
210 responses to "They Would Fight for Their Love"
Leave a reply
You must be logged in to post a comment.